Microsoft 365 Enterprise
Microsoft 365 Enterprise is not your standard Office 365 package.
This suite is full of Microsoft productivity tools, designed for enterprise organisations from the ground up.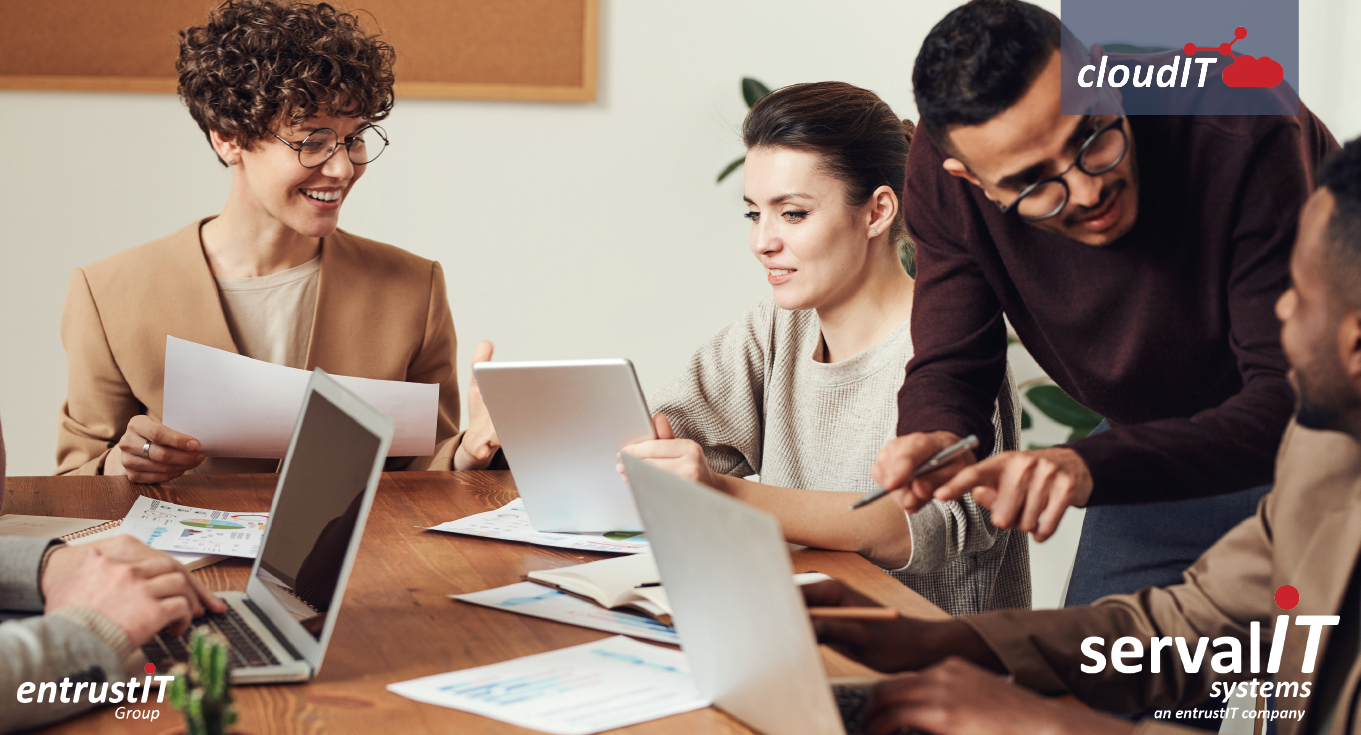 The cloud brings new technology. However, the old problem of data security remains. So, how can you balance flexible working with security? The answer is Microsoft 365 Enterprise. 
Through our partnership with the entrust IT Group, we can now offer you more cloud services than ever before – one being Microsoft 365 Enterprise.
Microsoft 365 Enterprise expands on Office 365, bringing in local device management and operating system subscription licencing. The result of this is an 'all-in' IT solution that has the Office productivity tools we all know and love, as well as exciting new tools that boost and streamline the way teams communicate and collaborate. It also has intelligent security and compliance features with detailed analytics. These will not only protect your data from cybercriminals and shield your infrastructure from viruses, but accelerate GDPR compliance. The security tools include:
Identity and Access Management using Azure Active Directory and Windows Hello
Advanced Threat Protection
Information Protection
Security Management
This enterprise package is perfect for highly dynamic organisations that are not bound by heavy regulation. As it is an enterprise-grade complex IT service with a large number of moving parts, it is important to partner with a Managed Service Provider (MSP) with experience in this.
Serval Systems are a Certified Microsoft Partner with the necessary insight and experience to get your business up and running with Microsoft 365 Enterprise.
For the facts, head over to the entrust IT Group website to download the White Paper and Infographics. If you like what you see, get in touch with us today.