Serval IT Systems admire the work that Not-For-Profit organisations undertake to be a force for change in their communities. Throughout our history, and in our partnership with the entrust IT Group, we have supported a number of Not-For-Profit companies.
To do the great work that you do, it is critical that you have technology that empowers your people. But unfortunately, so many NFPs report similar struggles with their IT. Do any of these resonate with you?
Ageing hardware that is slowing down productivity
A lack of long-term strategic planning for technology
Difficulty collaborating between colleagues
Difficulty working from home successfully
Lack of support for IT which is impacting staff productivity
If so, Serval IT Systems have the experience and the solutions to bring you success now and into the future.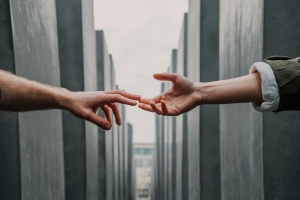 IT Services for Not-For-Profit
IT Support
The cornerstone of our offering to NFPs is proactive IT support. By relying on industry-leading remote monitoring technology our team can keep an eye on all your devices, ensuring that any warning signs are picked up. Therefore, we can make adjustments to prevent issues from becoming downtime-inducing problems. Furthermore, our UK-based support team are on hand to deliver friendly assistance and advice to all of your staff, no matter how technically able they are!
Microsoft 365
Microsoft 365 is the latest in cloud-based productivity tools from Microsoft. Keep in touch using Teams, share documents in OneDrive, and collaborate in real-time. Microsoft 365 has all you need to be successful. Serval will implement and support your Microsoft 365 environment and therefore will ensure you get the most value.
Wireless
Serval are partners with Ruckus® and Ubiquiti®. These are the two industry leaders in managed Wi-Fi. Using a network of wireless access points, your internet signal is spread over a wide area. Therefore, strong coverage is ensured across your premises.
Telephony
Using VoIP (Voice over Internet Protocol) phones, you can make high-quality phone calls using the internet. The feature-rich solution requires no complex installation and increases mobility by allowing staff to work from the office, home, or abroad. Your organisation gains best in class telephony and saves up to 50% on calls when compared with BT tariffs.
Secondly, VoIP also replaces legacy ISDN lines, which will soon be retired.
Cloud CCTV
Cloud CCTV is the perfect security tool for NFPs. All you need is an internet connection, an IP network camera, and a subscription from Serval. We will even help you set the cameras up. Connect your cameras to your network and view them at any time. You can even see live footage on your smartphone. Likewise, your recordings are available anywhere. Easy.
Learn more
If you would like to take control of the future of your technology, please do get in touch with us
Don't just take our word for it!
Serval Systems Ltd has provided us with a highly reliable IT support service for over 9 years. Two years ago we extended our link further, and outsourced our entire IT provision to them across the full range of services including ICT Strategy, server hosting and help desk provision. Our partnership has given us a definite business advantage in a highly competitive market
So, What do you think?
You may be satisfied with your technology, but could it be better?
If your values align with ours, let's talk.
Get in touch