Serval IT Systems are local experts in the provision of Legal IT support and services. For almost twenty years, our team has been a helping hand for law firms across Sussex, Kent, and London.
If you are a local IT firm, perhaps some of these common business problems resonate with you?
IT projects that need resourcing, but operational activities choke off available time
A number of different providers of difficult technologies, which is difficult to keep track of
Concerns about backups and data security
An ageing phone system that cannot keep up with modern demands
Difficult for staff to access corporate network from work or home
Managed Legal IT Services
We begin our relationship with you with a full initial audit of your IT infrastructure. That means meeting with you and understanding your business, your strengths, the challenges you face, and your goals.
We try to use as much of your existing infrastructure as possible. If we need to make changes, we will only recommend solutions that experience shows will give you an advantage.
Lawspace – the complete Legal IT environment
LawSpace is an all-encompassing workspace for the legal services sector. It was designed to remove the need for any up-front investment which can negatively impact yearly profits. Instead, the service allows law firms to spread the working capital risk out over 3 years. Included is all you need for a user to work securely and productively from home, in the office, or anywhere – all for a flat monthly fee. You choose what is essential to your firm and we will include it in the price.
Follow this link to find out more (redirects to entrust IT Group page)
Wireless
Serval IT Systems offer wireless solutions that will give your firm a huge wireless boost. Using a Ruckus® wireless system, we help you to make the most of your bandwidth and ensure your firm is ready for a wireless world.
Telephony
Using VoIP (Voice over Internet Protocol) phones, you can make phone calls over the internet. The feature-rich solution requires no complex installation and increases mobility by allowing staff to work from the office, home, or abroad. Your organisation gains best in class telephony and can save up to 50% on calls when compared with BT tariffs.
Cloud CCTV
Cloud CCTV is a monitoring and recording service suitable for law firms of any size. All you need is an internet connection, an IP network camera and a subscription from Serval. We can help you set the cameras up, too. Once your cameras are connected to your network, you can view them at any time. Cameras can also be added and removed on the fly. Firms with multiple offices particularly benefit from Cloud CCTV.
Case Study – Mayo Wynne Baxter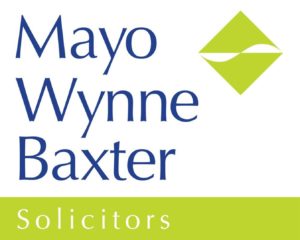 Serval IT Systems have been the strategic IT partner for Mayo Wynne Baxter, a multi-site law firm of over 200 staff across Sussex, since 2003.
To learn a bit more about what we got up to over that period, read our case study here
Don't just take our word for it!
Serval Systems Ltd has provided us with a highly reliable IT support service for over 9 years. Two years ago we extended our link further, and outsourced our entire IT provision to them across the full range of services including ICT Strategy, server hosting and help desk provision. Our partnership has given us a definite business advantage in a highly competitive market
So, What do you think?
You may be satisfied with your technology, but could it be better?
If your values align with ours, let's talk.
Get in touch