Do you develop and sell applications? Or are you attempting to implement a new application to a large and diverse user base?
If you're a software developer, it is your job to write great software that just works. However recently, your customers have been demanding something more – cloud readiness.
This where you will benefit from application hosting. Without it, managing and supporting apps costs time, resources and money. Our Hosted App service overcomes these issues by moving your entire software application to the cloud.
Through our partnership with the entrustIT Group, we are now able to offer HostIT from within our cloud services environment.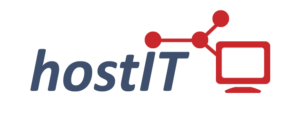 HostIT is a managed cloud hosting solution for your application, hosted on customer servers built with the requirements of you and your customers in mind. The service will move your entire software application to the cloud. We will take care of all the service provision, backup, disaster recovery and support. You just get on with business.
Once your app is in "the cloud", your software will still look and act the same as before but is no longer tied to your office. As a result, all you need is an internet connection to be able to access it from any device, anywhere, at any time.
As the service is completely white-labelled, to your customers, it is you hosting the service. However, should any problems arise with the hosting, we will fix it so that you can focus on supporting it. Adding cloud features to your application will give you a significant edge over your competition and provide your customers with more freedom when it comes to using your application.
If you want:
Any device access
High levels of security, availability and disaster recovery
Access to your applications anytime, anywhere
One-push deployment of your software application to your user base
Access to a highly trained support team over the phone and on the web
Then application hosting with Serval Systems is for you.
Please get in touch if you like what you see. We have experts on hand to advise you on your journey to the cloud.
Don't just take our word for it!
Serval Systems Ltd has provided us with a highly reliable IT support service for over 9 years. Two years ago we extended our link further, and outsourced our entire IT provision to them across the full range of services including ICT Strategy, server hosting and help desk provision. Our partnership has given us a definite business advantage in a highly competitive market
So, What do you think?
You may be satisfied with your technology, but could it be better?
If your values align with ours, let's talk.
Get in touch