Hosted Exchange
Does your business need an accessible and efficient email system?
We offer one of the most reliable email exchange systems which is hosted on one of the best cloud computing UK servers.
The Hosted Exchange service with Serval Systems combines email, calendars, meetings, public folders, syncing to mobile devices and much more without the fuss. We take care of licenses, servers, backups, spam-filtering anti-virus protections and all the upkeep. Therefore, you can concentrate on the important things – like your bottom line.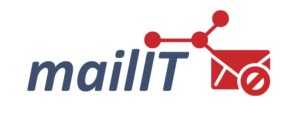 Based on Microsoft Exchange 2013, the service is reliable and familiar for integrating all your online communications. It sets the standard in email storage, management and access.
All your messages are managed centrally but are accessible from anywhere. This is known as a 'single view'. Ways to access your inbox include:
Online in the office
Offline when working on-the-go
From within a Hosted Desktop
Outlook web access from the Internet
Mobile access from your mobile device
IMAP4
Indexing and Fast Searches (Executive mailbox only)
Hosted Exchange removes the hassle of running in-house mail servers and replaces the uncertainty of it with world-class UK infrastructure. Additionally, if you're subject to a compliance regime, we work with you to accommodate your compliance needs.
Standard Hosted Exchange Features:
Remote access via webmail
Anti-spam and anti-virus protection
Data stored in your geography
5GB mailbox
Support services
Unlimited email addresses per mailbox
Enterprise Additional Features:
25GB mailbox
Access to our email archiving platform (additional charges apply)
Microsoft or OS/X desktop access via Microsoft Outlook
Please get in touch for more information about Hosted Exchange with Serval Systems. Alternatively, you can download our Hosted Exchange product sheet here.
Through our partnership with the entrustIT Group, our portfolio of cloud services is larger than ever. If you know you want to move to the cloud, but are unsure on the best way to get there, we have a team of experts on hand to advise on the best solution for your business.